Dr.-Ing. Nicole Vorhauer-Huget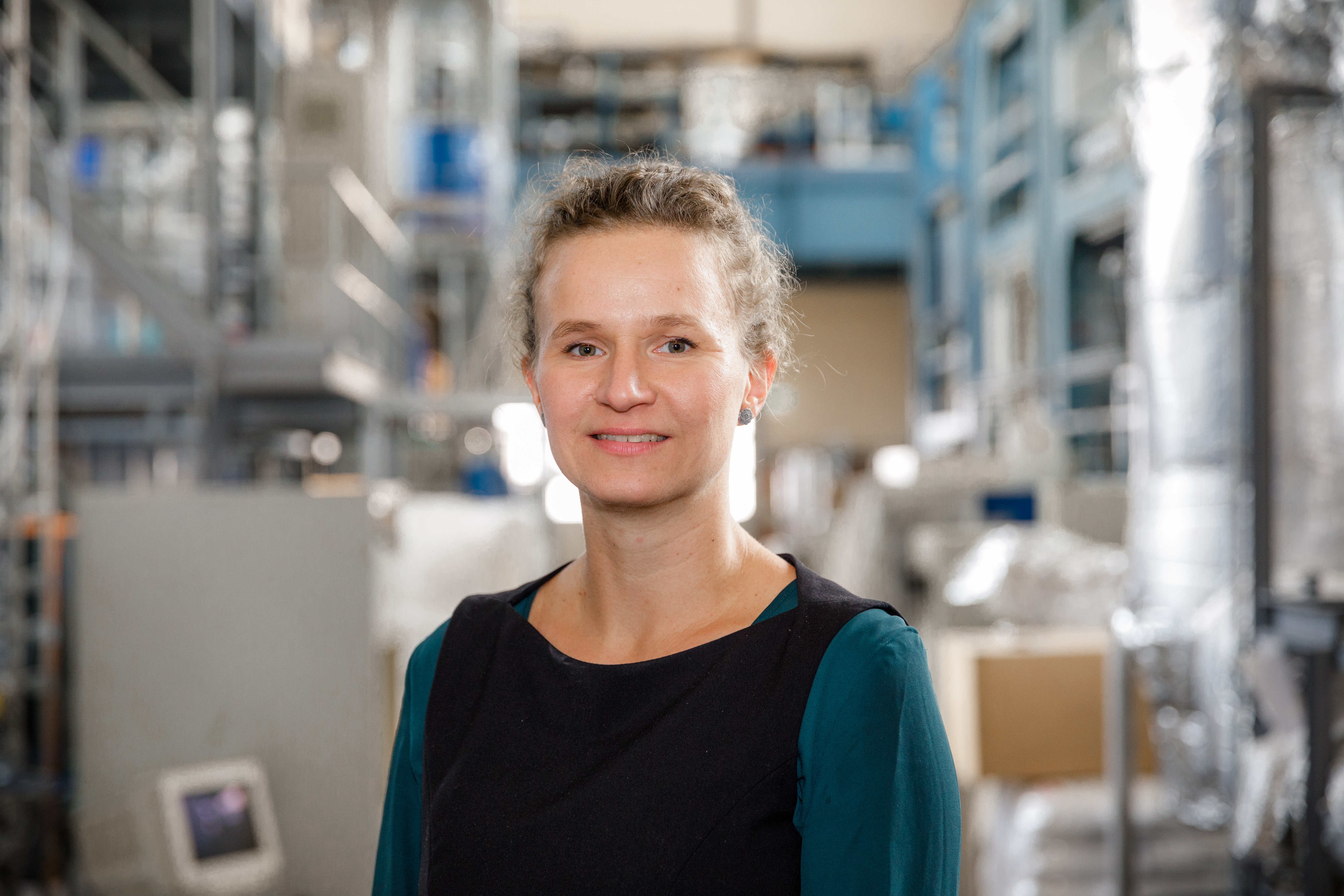 Gruppenleiterin TPM
Dr.-Ing. Nicole Vorhauer-Huget
Lehrstuhl Thermische Verfahrenstechnik
Gremien und Vertretungen (FVST)
Fakultätsrat FVST
Gleichstellungsbeauftragte

Universitätsplatz 2, 39106 Magdeburg, G10-242
University education
2002-2007
Process Engineering, Otto von Guericke University (Degree: Dipl.-Ing.)

Research degree
since 09/18
Postdoc with the aim of habilitation, head of group Transport in Porous Media
09/2018
Dr.-Ing. (Cotutelle de Thèse), Institut National Polytechnique de Toulouse/France and Otto von Guericke University


Teaching activities
since 2007
Lectures, seminars, laboratory work (German and English) in Thermal Process Engineering, Bioseparation, Product Quality, Drying Technology (OVGU) and Process Engineering (German, FH Magdeburg-Stendal).
Im Fokus der Forschungsarbeiten steht insbesondere die Trocknung poröser Medien unter aufgeprägten nicht-isothermen Bedingungen. Für die Untersuchung des Einflusses aufgeprägter Temperaturgradienten werden sowohl Porennetzwerkmodelle als auch idealisierte Netzwerkstrukturen in Mikromodellen aus SiO2 herangezogen. Weitere Informationen.
Aktuelle Arbeiten befassen sich mit der Vakuumgefriertrocknung von porösen Lebensmitteln und Pharmazieprodukten, der Mikrowellentrocknung von Tonziegeln sowie dem Stofftransport durch die poröse Transportschicht bei der Elektrolyse von Wasser.
1. Vorhauer, N.; Metzger, T.; Tsotsas, E. (2009) Empirical macroscopic model for drying of porous media based on pore networks and scaling theory, Drying Technology, 28, 991-1000
2. Prat, M.; Veran-Tissoires, S.; Vorhauer, N.; Metzger, T.; Tsotsas, E. (2012) Fractal phase distribution and drying: Impact on two-phase zone scaling and drying time dependence, Drying Technology, 30, 1129-1135
3. Vorhauer, N.; Tran, Q.T.; Metzger, T.; Tsotsas, E.; Prat, M. (2013) Experimental investigation of drying in a model porous medium: Influence of thermal gradients, Drying Technology, 31, 920-929
4. Vorhauer, N.; Wang, Y.; Kharaghani, R.; Tsotsas E.; Prat, M. (2015) Drying with formation of capillary rings in a model porous medium, Transport in Porous Media, 110, 197-223
5. Vorhauer, N.; Tsotsas, E.; Prat, M. (2017) Drying of thin porous disks from pore network simulations, Drying Technology, DOI: 10.1080/07373937.2017.1319853
6. Vorhauer, N.; Tsotsas, E.; Prat, M. (2018) Temperature gradient induced double-stabilization of the evaporation front within a drying porous medium, Phys. Rev. Fluids, 3, 114201
7. Vorhauer, N.; Tretau, A.; Bück, A.; Prat, M. (2019) Microwave drying of wet clay with intermittent heating, Drying Technology, DOI: 10.1080/07373937.2018.1547740
8. Geistlinger, H.; Ding, Y.; Apelt, B.; Schlueter, S.; Küchler, M.; Reuter, D.; Vorhauer, N.; Vogel, H.-J. (2019) Evaporation study based on micromodel-experiments: Comparison of theory and experiment, Water Resources Research, DOI: 10.1029/2018WR0246477
9. Vorhauer, N.; Altaf, H.; Tsotsas, E.; Vidakovic-Koch, T. (2019) Pore network simulation of gas-liquid distribution in porous transport layers, Processes, 7, 558
10. Gruber, S.; Vorhauer, N.; Schulz, M.; Hilmer, M.; Peters, J.; Tsotsas, E.; Först, P. (2020) Estimation of the local sublimation front velocities from neutron radiography and tomography of particulate matter, Chemical Engineering Sciences, 211, Doi.org/10.1016/j.ces.2019.115268
2019
Max Buchner research grant (Max-Buchner-Forschungsstiftung, Dechema) for research project: Experimentelle und numerische Untersuchung der hydraulischen Leitfähigkeit von Flüssigkeitsfilmen bei der Trocknung poröser Netzwerke (Experimental and numerical study of the hydraulic connectivity of liquid films during drying of porous networks)

2017
Women in Drying Research Award of the University Liége, Belgium, Eurodrying, June 19-21, 2017

2015
Presentation Award of the German professional group on food process engineering (Process-Net, Dechema, VDI-GVC) Annual meeting of the German professional group on food process engineering, Magdeburg, Germany, March 16-18

2014
Project and exhibition 'MACHT MINT!' Travelling exhibition of the portraits of 11 selected researchers at the Otto von Guericke University Magdeburg